This is how Modi "RUINED" the environment GRETA
Some people are trolling Greta because she was seen sipping water from a plastic bottle, showing her hypocrisy. But can we judge the FULL Personality of a person with such view?. She is a young girl raising BIG issues at Big stages. Let her do that and correct her if she is making a mistake. Another blame that she is a PAWN like MALALA is NOT Proven and does not matter till she raises this Bis issue of Climate change.
A young girl named Greta Thunberg spoke at UN on the issue of environment change and with in no time her speech reached to the corners of the world. In every sense we need such young people who speak about such issues because Environment change is Real.
Her speech went so viral that even TRUMP had to make a statement on her.
And she came with a REPLY on her Twitter bio
And then she came out with a statement on Narendra Modi too- Listen to that:
But how much of this message is True. What Modi has done for the climate change cause? Lets discuss and let Miss Greta know about it.
Over 10 Crore Cylinders distributed in last 5 years. Out of these 10 crore, 8 Crore cylinders were given under the ambitious Ujjwala Yojna. These families were using the traditional CHOOLAH and wood burning as a fuel prior to this. From 1960-2014 the number of cylinder distribution was around 13 Crore. In last 5 years it reached 10 Crores new connections. How much CO2 footprint reduction would have taken place with this step, You can imagine.
2. Around 36 Crore LED bulbs distributed at subsidized price. Prior to 2014, the price of LED bulb was not in the reach of common man. But with subsidy price, it came in the reach. The bulb with was costing 400 Rs to a common man prior 2014, started selling in Rs 50-80. And with this scheme, Around 36 Crore Bulbs have been distributed around India. Only this scheme has reduced around 4 Crore Tons of CO2 emission per year.
3. India had only 2.65 Gigawatt SOLAR capacity in 2014. Now in 2019, India has 30 GW Solar capacity. Without writing much, Presenting the Graph (Taken from wiki) to tell you the whole story.
4. 50 Metro projects in Various cities are going on. Now imagine the reduction in the carbon footprint with this single step.
With all this, Ms Greta should also know that the per-capita CO2 footprint of India is just 1.7.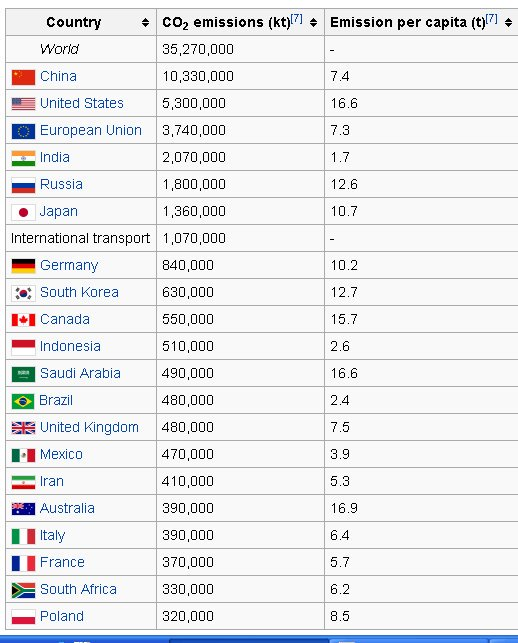 So, now its up to you to decide whether PM Modi has worked in this direction or not.

"The views and opinions expressed in this article are those of the authors and do not necessarily reflect the official policy or position of AKTK MEDIA website. The writers are solely responsible for any claims arising out of the contents of this article."

The thoughts in the article above belongs to the writer